$197.00 $297.00 You save: 33% ($100.00)
Learn how to build a Shopify store simply with Shopify Simplified.


Shopify Simplified is a course that walks you through how to build a profitable Shopify store with simple, easy to follow steps.
I know if you're trying to build and grow a Shopify store, it can seem like a never-ending uphill battle. It's like you're working your pants off trying to build it, and you're getting nowhere.
I know you have the potential to make massive amounts of money selling on Shopify, but right now that seems impossible. Because right now you're just trying to get your site up and running, and you don't even know where to begin.
If you're being honest, it's downright OVERWHELMING.
And it seems like others are miles ahead of you as you creep on their beautifully designed Shopify stores. Making you wonder if anyone will actually buy from you and if it's even worth building a store at all (spoiler alert: it definitely is but we'll get to that later).
You know you have products worthy of sell-out status, you just don't know how to create a website that's trustworthy, or even how to set-up a product page that sells.


I've been there so let me take a guess at what's going on right now:
You find yourself staring at your computer, frozen, trying to set up things like your shipping settings asking yourself

 

HOW DO I EVEN DO THIS?!
You fuss over fonts, colors and where to put your Instagram feed on your homepage wondering if the time you're spending is even doing anything for you.

You stress over the competition, and think, "Why should anyone buy from me when they have a gorgeous website and mine looks totally DIY."
You might already know how to sell on Etsy, but setting up a Shopify store has you totally stumped.


You know that there has to be an easier way. And you're right. There is.


Here's the truth: You're overwhelmed because you're focusing on too many things at once. And that's NOT how to get the results you want.
You're worried about everything looking pretty, but that's not the most important thing that brings in more sales. You need to think bigger, clearer and believe it or not, think even simpler.

I know, because I've been there.

And I'm here to help.

Hello, I'm Grace Hayden.


I help Shopify entrepreneurs create Shopify stores that are ready bring in 6-figures with a combination of retail business expertise, website design foundations, and online marketing strategies to boost your revenue in less time.
When I first started building my website, I felt paralyzed by ALL the themes, customizations and settings. I found myself spending all my time fussing over fonts and colors just so I didn't have to face the important stuff - like building a professional website that builds trust and converts sales.


I felt really embarrassed when I was spending all this time (building a business) and meanwhile, people were telling me it was (a nice hobby). But I totally believed in what I was doing. I always knew that my business was NOT just a hobby and I knew I needed a website that reflected that (and I know that you do too).


I spent years trying to build a profitable eCommerce business. Seriously. Years. I felt like I had all the pieces in place, a pretty website, pretty products and pretty following on Instagram. But nothing was working... and all the pretty wasn't making me any money.


And the reason was, I was focused on the wrong metrics.


Because pretty doesn't equal profit. And I knew if I was going to turn my Shopify store into a legitimate business, I needed a whole new mindset and approach to building my website.


So I made a change, and started focusing on what actually converts to sales.


So it's not about bringing in more traffic... yet. It's about creating a website that converts browsers into buyers and gets them spending more with you again and again.


SO you're probably thinking, ugh, I'm not a web developer and I can't write HTML any more than I could write Mandarin.


But I promise you, you do not need to have any special technical skills.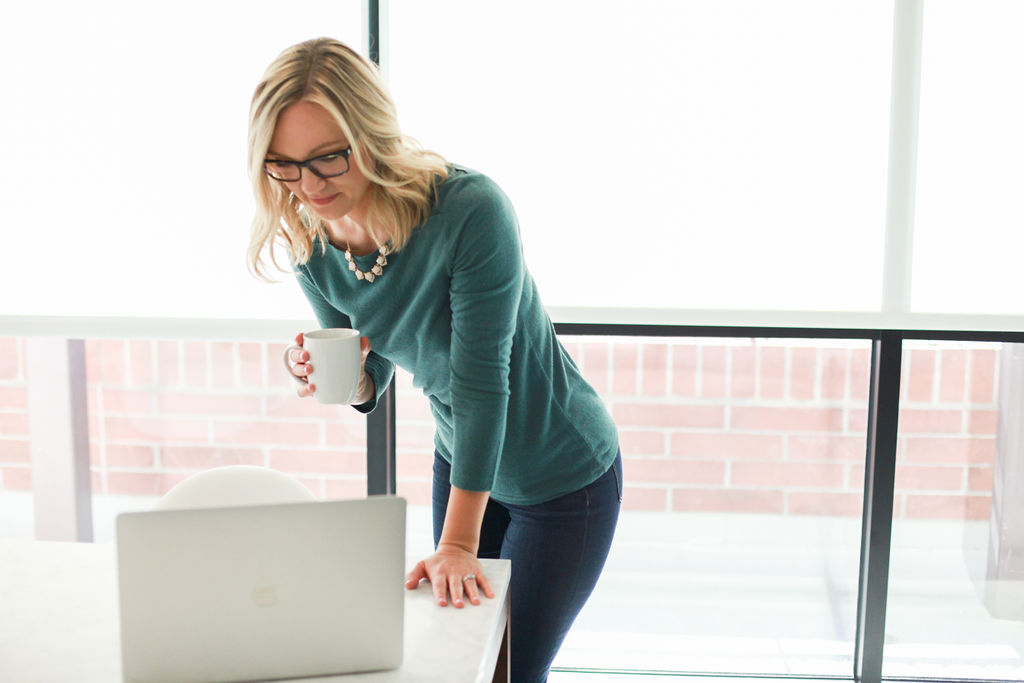 FYI, these are strategies I've implemented myself and I'm no designer or web developer.
You do not need extreme tech skills to make this work. I am literally living proof. None of the stuff that I'm about to teach you requires you to have those skills (Trust me, I'm a mom, with two young daughters and did this all during nap time. You can do it, too).


When I implemented these steps, my Shopify store, The Bali Market, went from zero sales to over 10K a month (and that's just the beginning).
Let me tell you what happens when you finally know how to build a Shopify Store with ease:
You're no longer begging for feedback on your website in Facebook groups because you KNOW your store is top-notch.


You wake up every morning EXCITED to check your Shopify sales and you start seeing your sales soar to $10,000 a month.
You finally feel totally proud of your website, you know that it's working, and you know it's not invisible to the world (hello traffic!).


You feel relieved knowing your website it totally legit and trustworthy.
You have more time and space for yourself and your family now that you're not STRESSING about your store's success.
-- and the best part is it's all on autopilot -- no need to post on Instagram because you're just desperate for more sales. Goodbye ZERO sales days. Hello Shopify CHA-CHINGS!
Say hello to…
What is Shopify Simplified?
Shopify Simplified, is a course where you'll learn how to build a Shopify store, simply :)
The course is broken down into bite sized lessons. Each lesson will help you tackle and complete an area of your Shopify store.
You'll get Shopify success (without the stress).

This self study course is accessed via a private Facebook group.
You'll learn from video, pre-recorded calls, and worksheets.
And by the end you'll have a totally complete and highly converting Shopify store.
You'll start to hear from your customers "I'm totally obsessed with what you're doing!" and "Please, just take all my money!" (Yep, I hear those lines all the time, and you can too.)
I know building a Shopify store can feel super overwhelming but I'm here to walk you through each step so you don't miss a thing.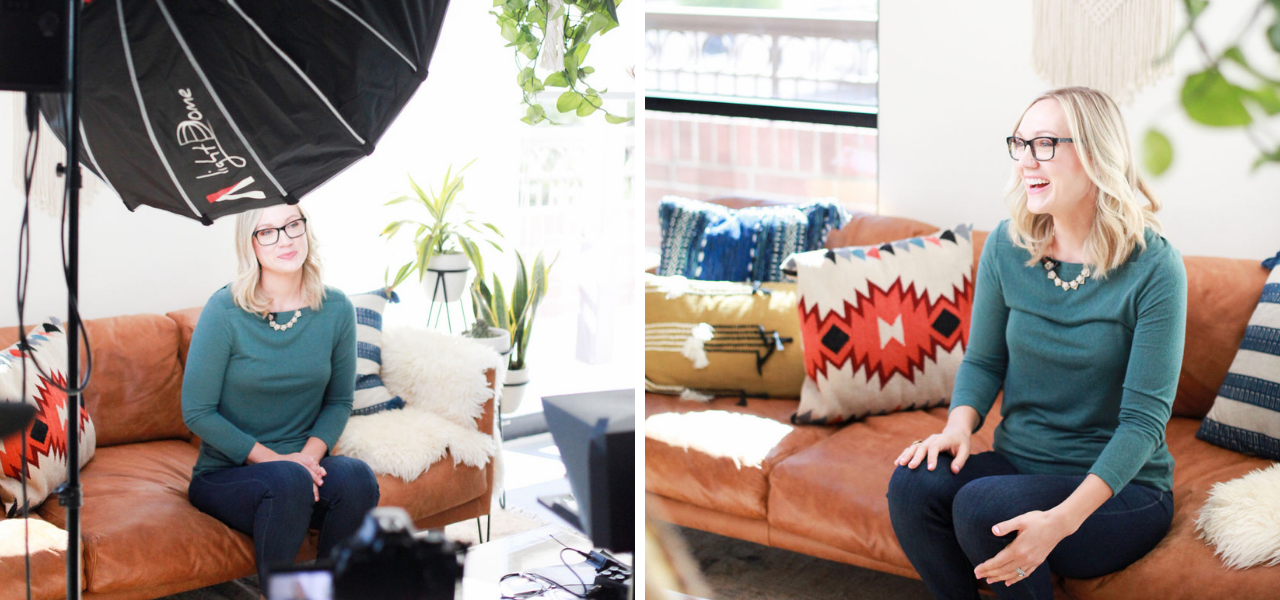 WHAT YOU'LL LEARN
Unit 1: Welcome and Your Success Roadmap
This PDF guide will keep you on track and in the right mindset. Use it to get the most out of your Shopify Simplified experience. 

Unit 2: How to Think Like a Successful Entrepreneur
We're going to get you thinking like a successful entrepreneur and raise your good vibes so you're ready to start making serious money with your Shopify store.
Unit 3: Retail Fundamentals for a Business that Lasts
We'll make sure you understand the basics of the retail industry so you can focus on the metrics that really matter.
Then we start tackling your website, page by page.
Unit 4: The Uncomplicated Homepage
We'll get your homepage working like it should: by turning browsers into buyers. It's not about being pretty - it's about creating a website that sells (don't worry, it can be pretty, too).
Unit 5: Product Page that Sells like Hotcakes
The product page is sometimes overlooked, but it's your main sales page. We'll get it working so your customers have all the answers they need to make a buying decision. This section includes a product description template to make it super easy for you.
Unit 6: An About Us Page the Converts Browsers into Buyers
We're going to learn what your customer actually wants. We're going to get the spotlight shining on your customer so they can feel the warm connection they need to know, like and trust you (and get them saying "take all my money").
Unit 7: Pages for Trust and Credibility
Your customers need their questions answered before they'll buy, and your pages will get them there. We'll create a highly converting FAQ page, a customer service focused contact us page and other critical pages to make your Shopify store super legit.
Unit 8: Blogging for Additional Sales & Updating Settings
Don't worry, you don't have to blog everyday. We're talking quality content over quantity here. We'll get you blogging about topics that help your customers make buying decisions.
PLUS, we'll create a high-performing blog post that sells your products on auto-pilot.
It's easy to miss these setting upgrades, but they're worth changing. We'll easily squeeze an extra $10k out of your store just by changing a few settings.
HERE'S WHAT YOU'LL GET
Shopify Simplified: Self Study is all the course material from a previously recorded live class. It's accessed via a private Facebook group.
You get access to all the videos, trainings, and materials from the class. This is a self study course so there are no live calls, Q&As or 1:1 with Grace. You get access to all the material at once.

And how will you get through all this material without feeling overwhelmed? Well, I've broken it down into easily digestible pieces. Plus, I've created other great resources for you to stay on track and totally focused on creating your complete Shopify store.
EIGHT course modules.

 

These modules are PACKED with video trainings, worksheets, checklists and more. There's no such thing as passive learning with this course. We're getting to WORK! And by the end of the program you'll have a simple, clear, actionable plan to get your Shopify store completed and making you more money. ($3000 value)


The Success Roadmap I make sure you know how to get the most out of this course. You'll get a Success Roadmap that will get your ready and keep you on track as you go through Shopify Simplified ($100 value)
Priority Lounge Access to our private Facebook group

 

Yep! We have a Facebook group where it's safe to chat about your Shopify store. You'll connect to others in the same boat as you, ask questions, start conversations, and get real life answers from others who've been there. The KEY to this journey is having folks by your side. ($200 value)
Lifetime Access to Materials

 

You'll have access to all the materials and all the updates, forever! (Priceless)


The Simplest Marketing CalendarOnce your store is built you'll be ready for marketing. Use this simple PDF calendar to set-up your marketing for the entire year in less than 30 minutes.($100 value)
PLUS, if you sign up right now, you'll get ACCESS TO TWO BONUS TRAININGS totally FREE!
[BONUS] Traffic Tips & Tricks to Get More Visitors (valued at $300!) - This training will help you improve your SEO and bring in more organic traffic (hello free traffic!). You'll learn the real ways to get featured on Google's first page.
[BONUS] Analytics Made Easy (valued at $300) - We're nerd-ing out and looking at our numbers, because, yes, you can and do understand your number. There are TONS of metrics that can get you feeling bogged down. I'll show you which analytics actually matter and how to use them to make more money.

Feeling ready and energized to start building your Shopify store the right way? ----> Scroll up and click Add to Cart
Here's what happens after you clickety-click that magical button!
Right after you pay, you'll get a confirmation email with access to your new course (where to go, how to log in, where to find our delicious online community, etc). Hello immediate access to start building your Shopify store today!
Your website is the biggest asset you can create for your eCommerce business. You totally believe in this, and I believe in you. Together we can build you a Shopify store that you're proud of and makes you lots of money.
Enroll in Shopify Simplified: Self Study now for the one-time only price of $197 ($297 regular price). Click to enroll now and take advantage of the self-study pricing.